"The Craftin' Cabin is the perfect place for a girls' weekend retreat! Our group loved the atmosphere provided by the Cabin. Many pages were scrapped, rows crocheted and movies watched. If anyone is looking for the perfect crafting getaway, this is the place!" - Alice
About the cabin
Cabin Features
Single floor with open concept workroom and kitchen area

Full kitchen, stocked with all the dishes, utensils, pans, and everything you'll need to cook your favorite meals. All you'll need to bring is the food.
Sleeps up to 6 comfortably in 2 bedrooms, with separate twin beds and ceiling fans in each room

2 full bathrooms with tubs

All bed and bath linens included with your stay, along with shampoo, conditioner and body wash in each shower

Central air conditioning and heat

Ramp at main entrance for your rolling bags

Washer and Dryer along with detergent

Free WiFi, as well as a computer and printer/copier

Large deck with picnic table

Access to the neighborhood clubhouse (seasonal) and beach

Shiatsu chair massager to relax tired muscles

Assortment of games, puzzles and magazines for your entertainment
Workroom Features
Workstations for 6 people. Each guest gets their own 5 ft table with comfortable and adjustable rolling chairs , spectrum task lamps, cup holder and scrap catcher/pin cushion
2 full sized ironing boards and irons as well as a table top board
Wall mounted flannel design board as well as a large portable board
Stereo with CD player and iPod/mp3 player attachment
Computer workstation with free WiFi, all-in-one printer, scanner and color copier
Watch unlimited movies with a streaming service on the workroom TV. Also a VCR/DVD player, and a selection of movies to watch, or bring your favorite movies along
There is an assortment of scrapbooking supplies available for you to purchase on the honor system while you are there
A sewing machine is stored in the bedroom closet for your use. You will need to supply your own thread, etc.
A Cricut machine (6 x 12 Mat version) is on site. Please supply your own cartridges and mats
Extra 4 ft table stored in the closet
---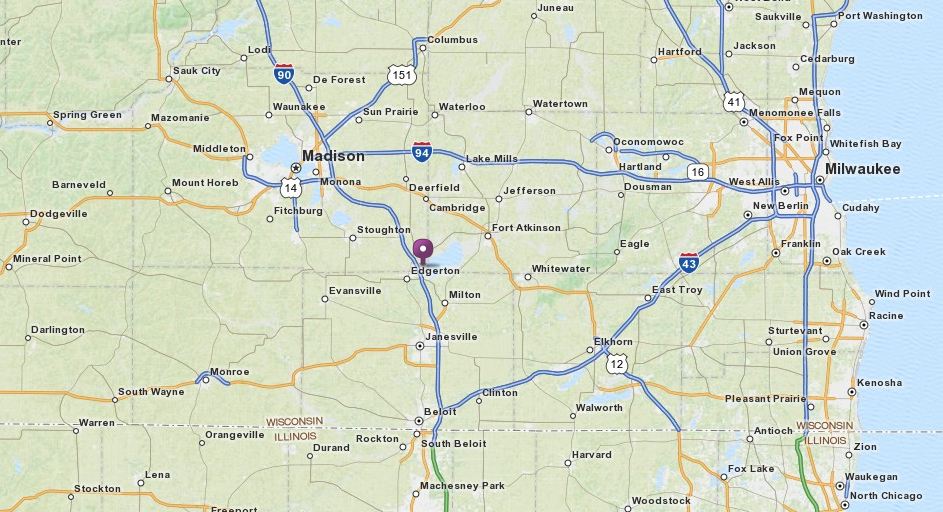 ​​The Cabin is located outside of Edgerton, Wisconsin just off of I-90. About 30 minutes from Madison, 90 minutes from Milwaukee and 2 hours from Chicago. The address and detailed directions will be given to you when you receive your rental agreement. This is to ensure privacy during your stay.
---
Other Things To Do in the Area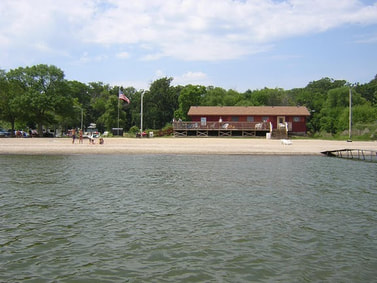 Take a very short walk (about 1 block) down to the private neighborhood beach! While there you can swim, picnic, sunbathe, play at the playground, or just enjoy the beautiful view.
​On the beach is the
Highwood Clubhouse.
During summer weekends, you can to listen to local bands and have a few drinks. They also have many fun events scheduled in the summer.
– available to purchase: soda, candy, ice cream, pizza, beer and malt beverages. Open late April until late October, Fri -Sun. Also open Mondays on holiday weekends.
---
© 2018, Craftin' Cabin, LLC
Site powered by Weebly. Managed by
IPOWER